1) 3D EyeWitness Tutorials



This section contains informative tutorial movies and readings on the most important features of 3D EyeWitness.

Tutorial movies

This page contains informative video tutorials on 3D EyeWitness's most important features and services. These WMV format videos may be viewed directly in your web browser or downloaded to your hard disk and played in Windows Media Player.
2) Download 3D EyeWitness v11 DEMO
You are advised to use an Internet file download management system that supports recovery and resumption from broken connections and shutdowns (eg. GoZilla or Download Accelerator)

ENGLISH DEMO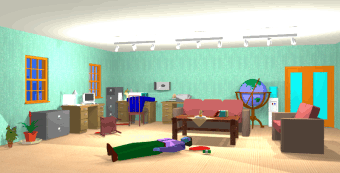 4) Download 3D EyeWitness panorama pictures and movies
MOVIES (12.1 MB ZIP)
5) Download 3D EyeWitness pictures
PICTURES (1.0 MB ZIP)