If this does not sound amazing enough, let me tell you the price – only $389. That's right, $389 for the complete package with nothing extra to buy. Plus, you can order with complete confidence. Try 3DEyeWitness for 30 days; if you're not completely satisfied, return it for a full refund of the purchase price.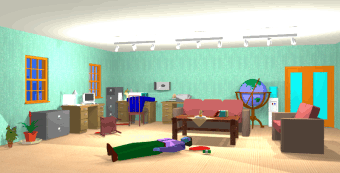 For crime scene recreation, traffic accident documentation, and pre-raid planning, 3DEyeWitness is ideal. Imagine being able to layout a scene, look at it in three dimensions, and even take a "movie" tour through it. Plus, the Scene Inventory module makes it a snap to keep and maintain an evidence list.
DesignWare accepts credit cards, checks, and even departmental purchase orders. Simply fill out and return the order form.
Don't delay, order 3DEyeWitness today. You'll get 2D and 3D power, more than 1000 3D symbols or import/export Google SketchUp SKP symbols,.... plus 3D MovieMaker and Scene Inventory modules....